Complete redesign of websites for four inter-related organizations into one combined website to facilitate sharing of common content such as events and venue information.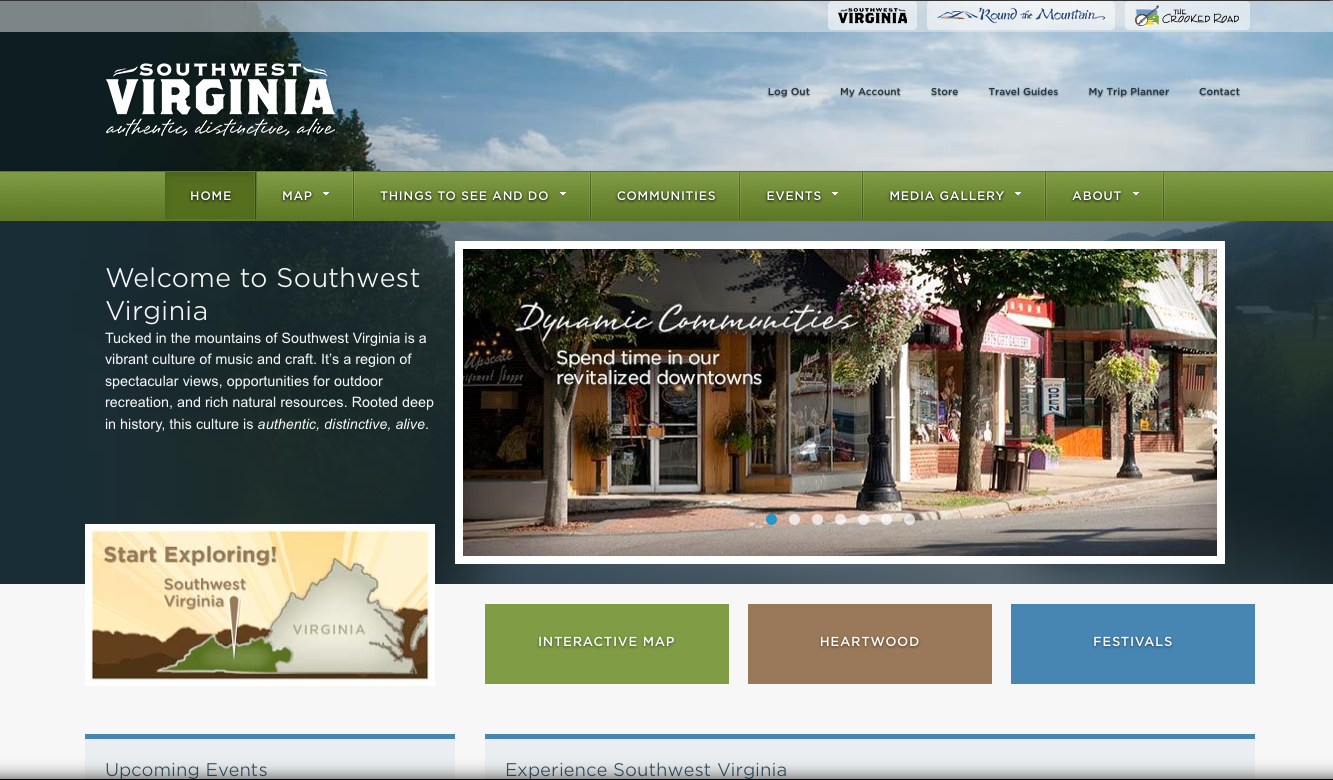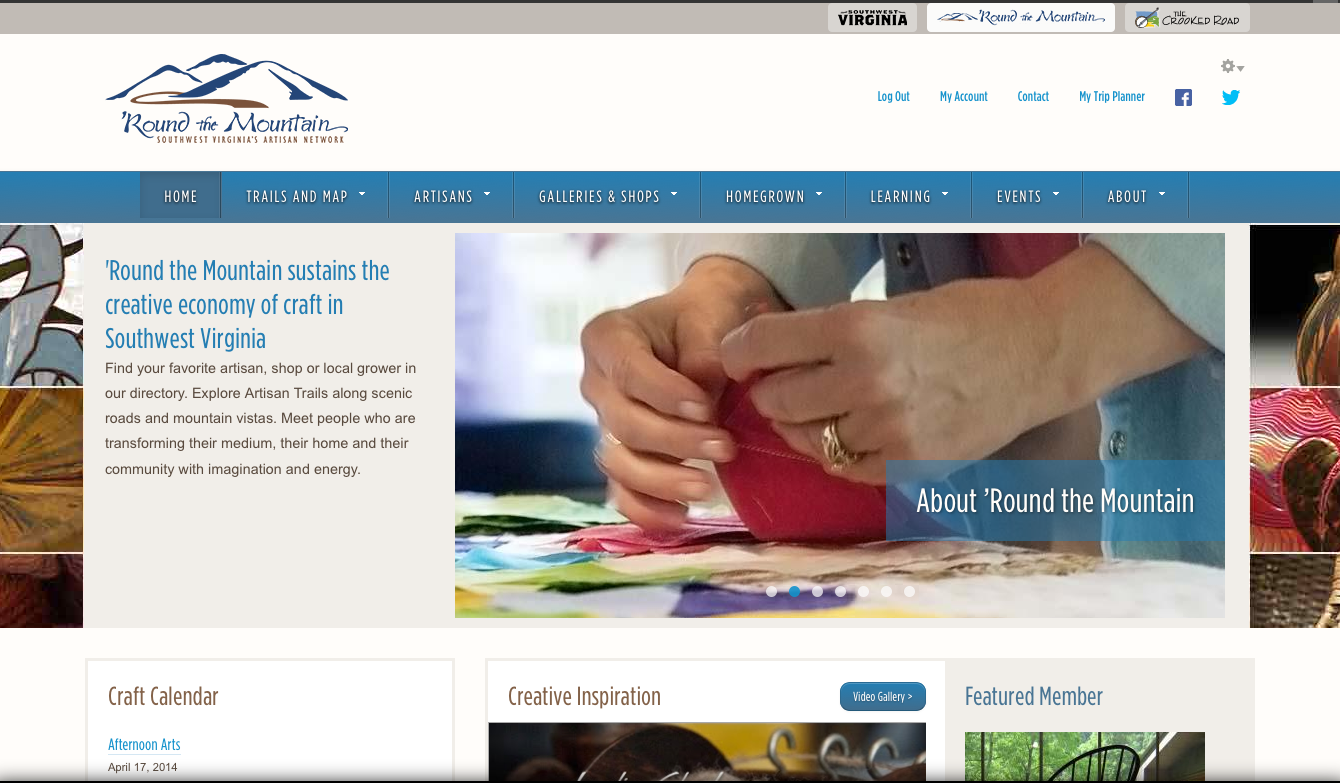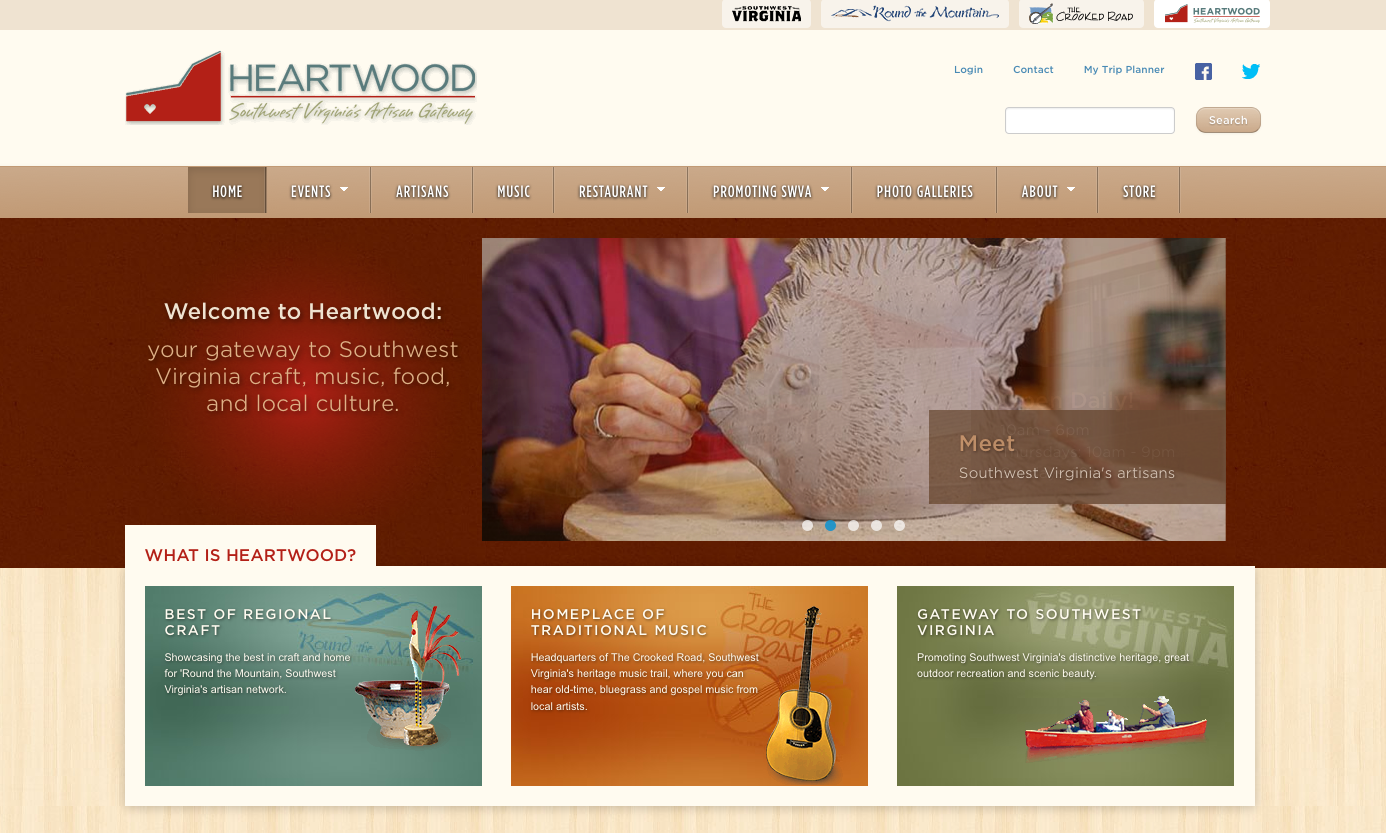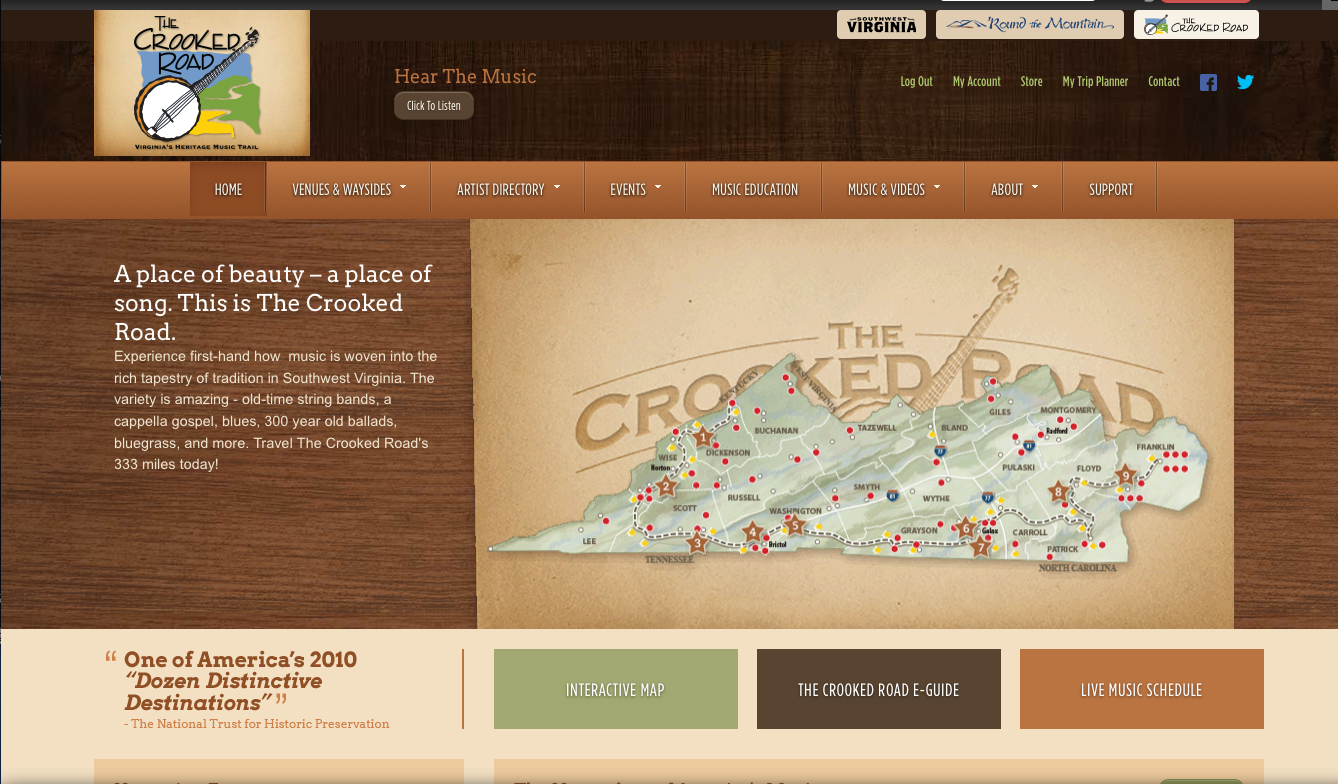 The Southwest Virginia Cultural Heritage Foundation promotes sustainable economic development in Southwest Virginia by promoting entrepreneurial and employment opportunities for artists, crafts people, localities, nonprofits, and entrepreneurs. Previously, the Southwest Cultural Heritage Foundation maintained a website that shared content with websites maintained by 'Round the Mountain: Southwest Virginia's Artisan Gateway, a site promoting the region's artisans and craftsmen, and The Crooked Road: Virginia's Heritage Music Trail, a site promoting the region's rich heritage of traditional music.
Often the events and venues overlapped between the different organizations and needed to be shared on one or more of the sites in the group. Adding new content meant creating the data on one site and then manually copying it to the others. To streamline the process while keeping the unique identities and domains of the individual organizations, a combined website with three distinct sections was developed by DSquared-B consulting and Two Rivers Media.
This Drupal website allows the three organizations to seamlessly integrate the content between sections by adding the content once. Content is then displayed dynamically on each section of the website as marked on the content creation forms. The site features interactive maps showing venues and events across the region that users can save to a Trip Planner for use when visiting the region.
Another feature of the website is the membership management system for "Round the Mountain. Current and new members can renew or join 'Round the Mountain, pay their membership fees, and update their public profiles which are displayed on the website. The custom membership configuration is built on Drupal Commerce and is flexible and expandable as the needs of the organization change.
Update: A fourth section was later added to this website for Heartwood, located in Abingdon, Virginia. In addition to providing a venue for the region's juried artisans to display and sell their work, Heartwood hosts the region's musicians and other special events and interactive displays for visitors to explore the cultural and historic venues and scenic vistas of Southwest Virginia. The Heartwood section of the website also shares some content with the three sites above. Having a common database and structure continues to reduce staff time spent on maintaining up-to-date content on the websites by allowing them to enter data once instead of three or four times.