Custom donation system for Physicians for Peace.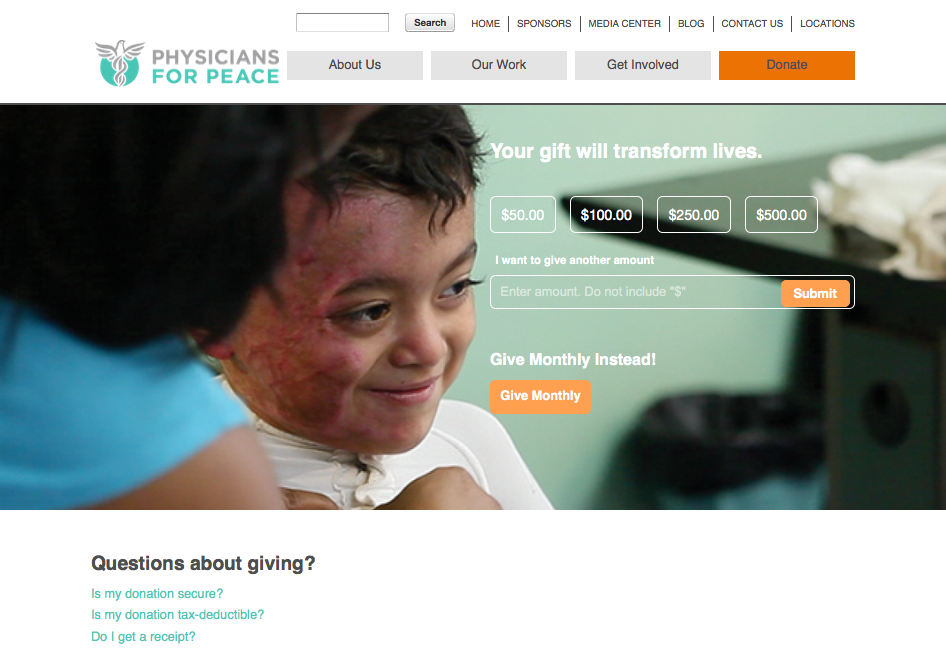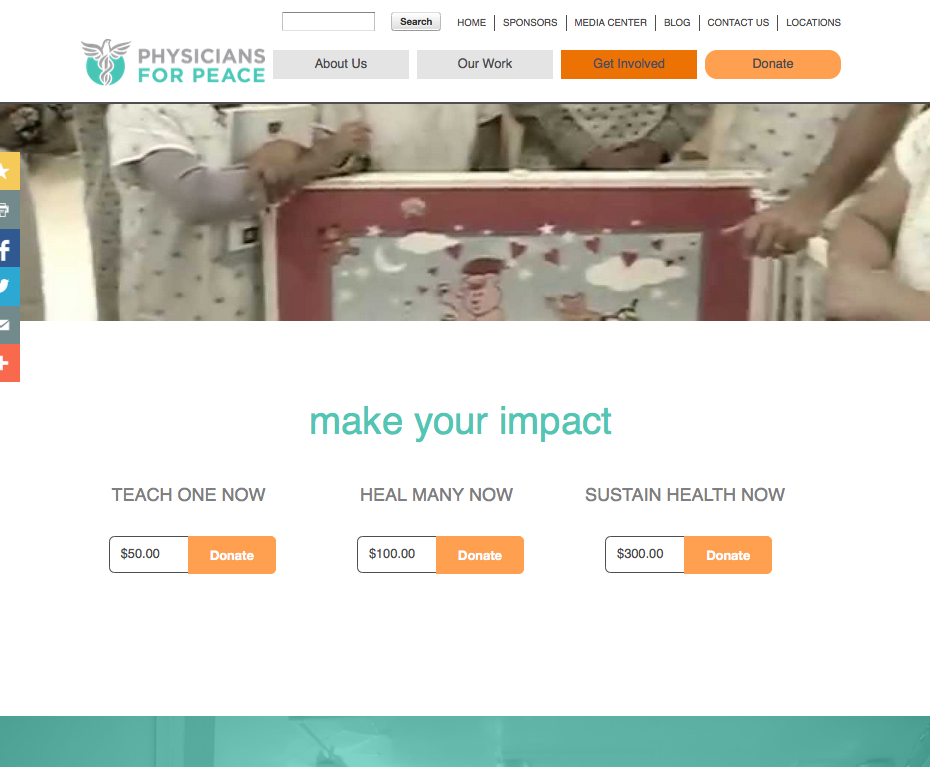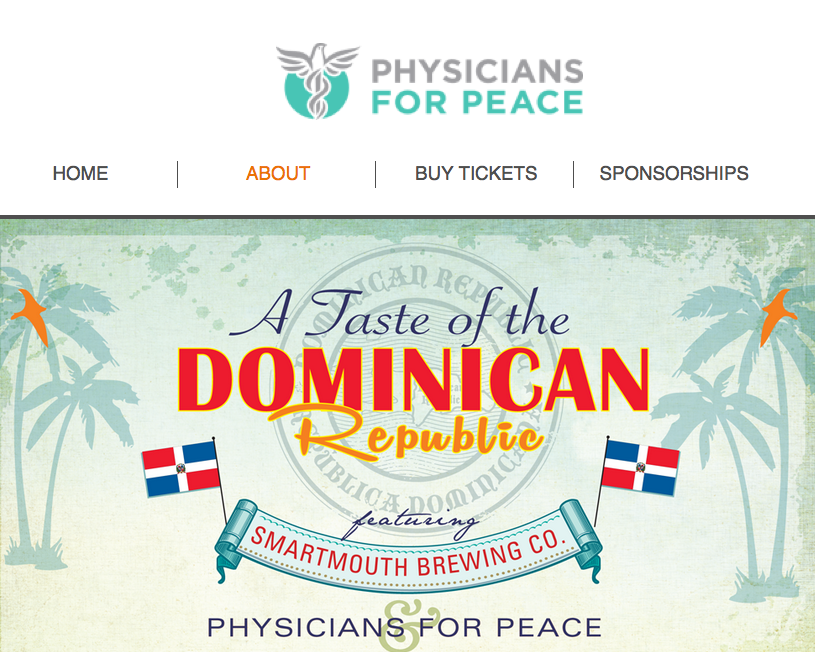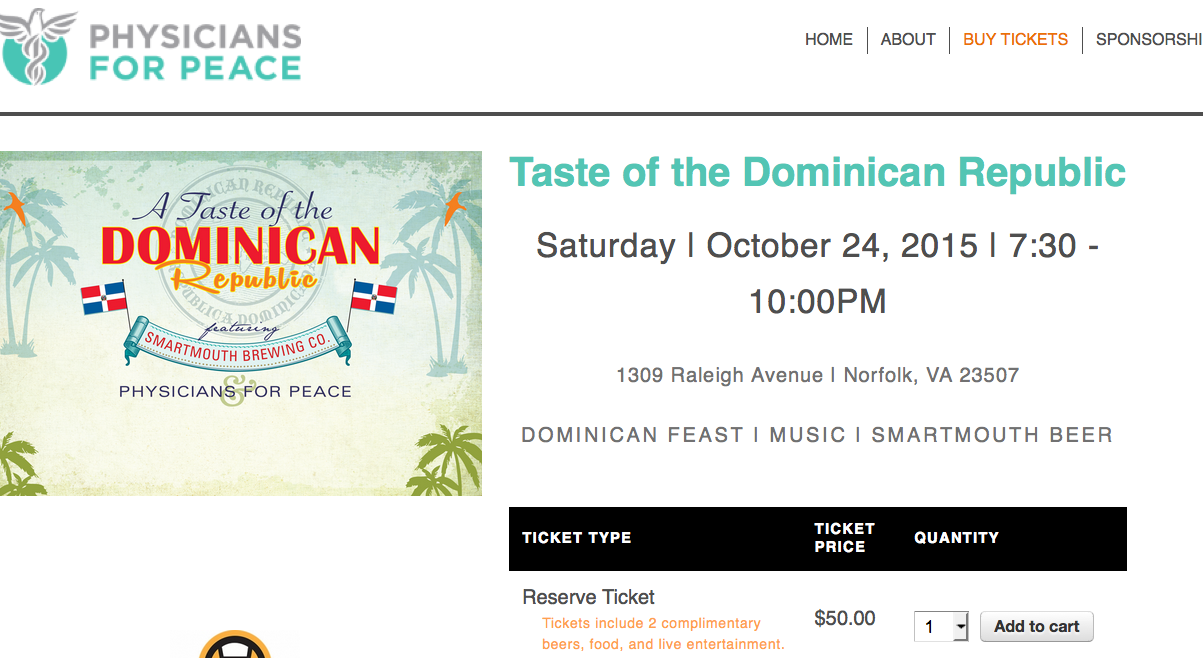 Like many non-profits, Physicians for Peace utilized a third-party donation system on their website that provided a less-than-appealing interface.
DSquared-B Consulting worked with Physicians for Peace to design and implement a custom Drupal Commerce donation system that streamlines the transaction process and is visually attractive. A bonus is that staff is easily able to create new donation amounts, replace the background image of the donation pages, and edit the text of the donation page.
Since the system is built on the Drupal Commerce platform, the flexibility of the system is endless and can be customized to meet the needs of this non-profit.
For fundraising events, we added a "microsite" to publicize the event and sell tickets. Again, the flexibility of Drupal and the power of Drupal Commerce combine to make updating events and ticket prices and details easy.