Update of an existing Drupal 7 website to provide and updated look of the major landing pages and more flexibility for site maintainers to manage content.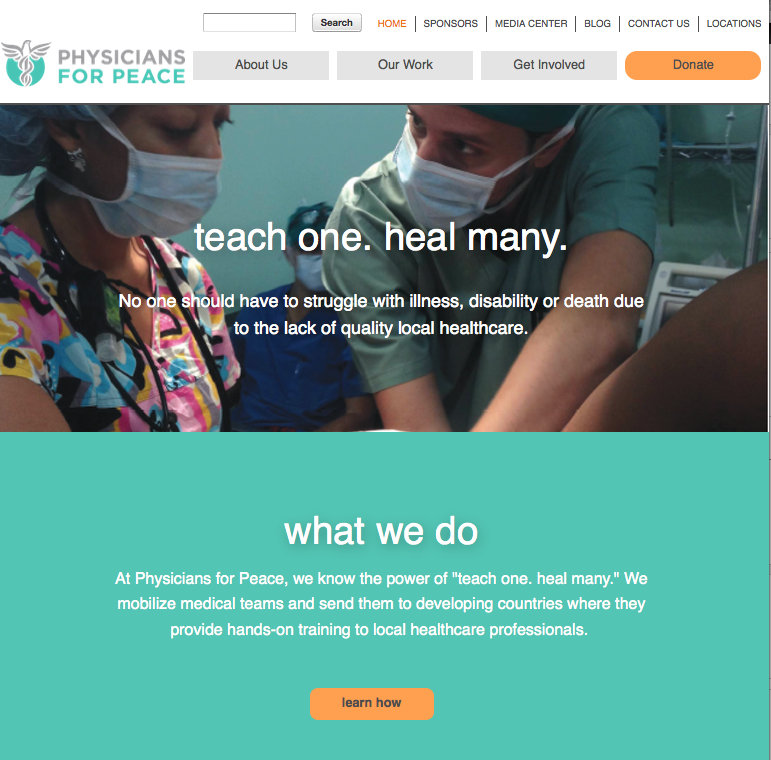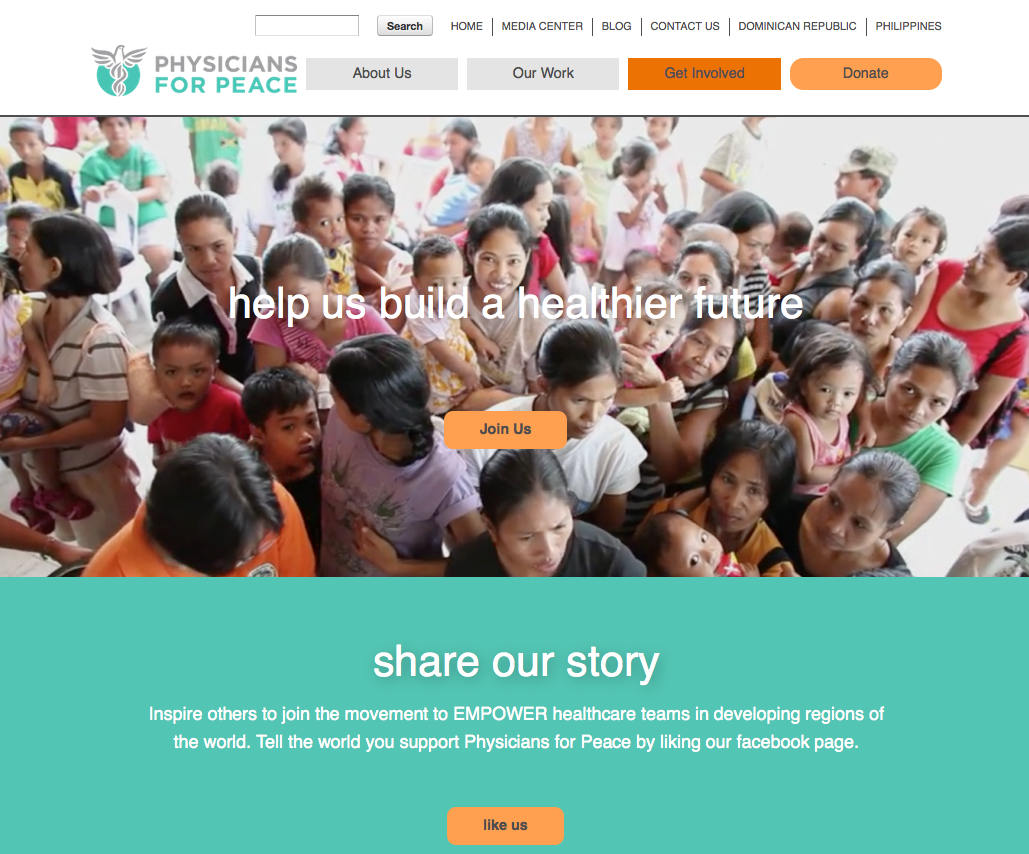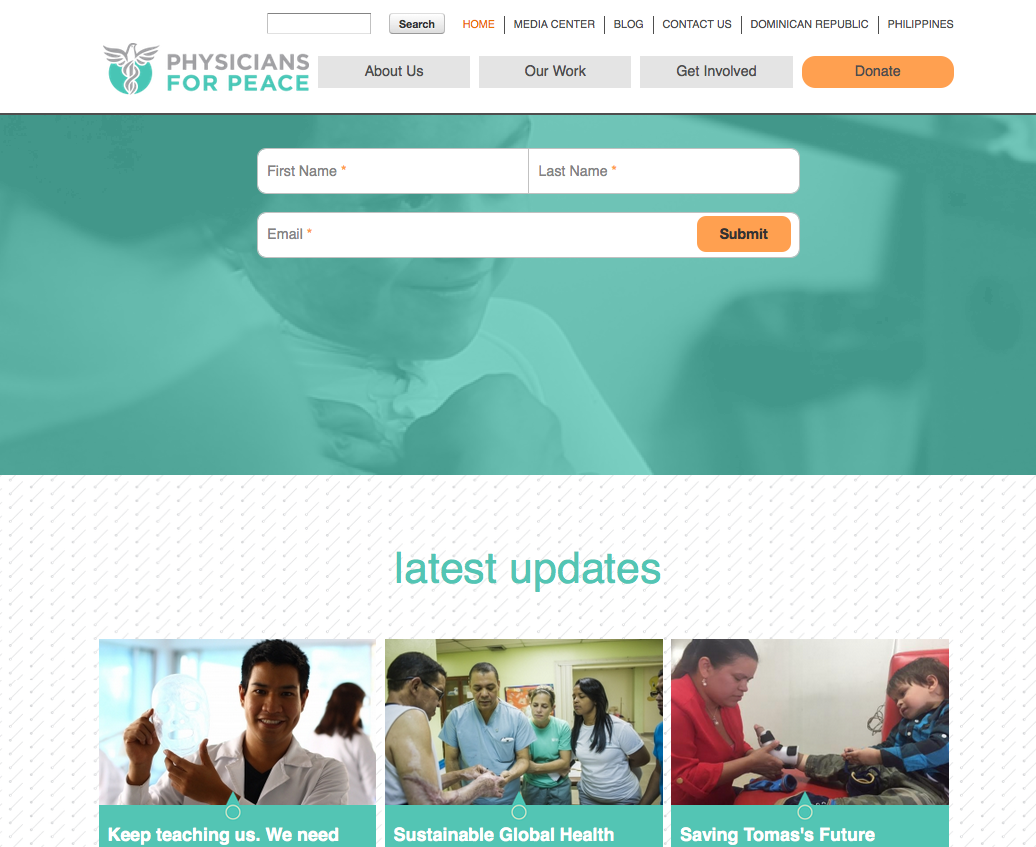 Physicians for Peace, a non-profit located in Norfolk, Virginia, had an existing Drupal 7 website, but wanted a few updates to refresh the look and functionality of the site. One major requirement for the first phase of the update, redoing the home page and main landing pages, was that the content and images had to be easily editable by staff. 
DSquared-B Consulting worked with Physicians for Peace to create the newly-designed home page and main menu landing pages with full-width regions that are fully editable - including text, images, call to action buttons, and background colors and images. In addition, the full-width regions can be rearranged on each page simply by dragging and dropping.